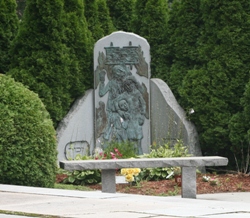 Temple Adath Yeshurun (TAY) is a Reform Jewish congregation serving Manchester and surrounding communities.
We seek to create a warm and supportive atmosphere that respects diversity and promotes the spiritual fulfillment and the well being of our congregants.  This includes an understanding that personal philosophies, practices, and lifestyles may vary among us.
Temple Adath Yeshurun strives to meet the spiritual and religious needs of its members, to foster Jewish life, culture and values through education programs, to encourage social interaction, to practice social responsibility in our communities (tikkun olam) and advocacy on issues affecting Jews and to profide a home for life-cycle events of our members.
We are: A Bet Tefilah – A House of Worship
A Bet Midrash – A House of Study
A Bet Knesset – A House of Assembly