RABBI BETH D. DAVIDSON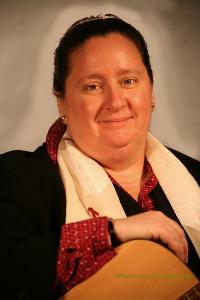 RABBI BETH D. DAVIDSON was born in New York City and moved to East Hampton, New York, when she was ten. After graduation from the local high school where she did
extensive research on Aaron Isaacs, an early 18th Century merchant who was among the first Jews to settle on Long Island, she attended Swarthmore College in Pennsylvania, graduating with a degree in religion.
It was during her years at Swarthmore that the rabbinate beckoned. Raised in an observant Reform family, she found herself increasingly drawn to Judaism both intellectually and spiritually. Convinced that the way to attract other young people to organized religion was by taking an active role in shaping its future, she enrolled at Hebrew Union College- Jewish Institute of Religion in New York in 1982. The congregations she served as a student rabbi included one for deaf Jews in Flushing, Queens; there she led worship in English, Hebrew and American Sign Language.
Upon ordination in 1987, Rabbi Davidson took a post as Assistant and then Associate Rabbi at The Temple – Congregation Ohabai Sholom in Nashville, Tenn. In addition to her synagogue duties, Rabbi Davidson served as a rabbi in the Tennessee Department of Correction, where she counseled Jewish
prisoners and was part of a successful court battle to provide them with kosher and holiday foods. She was also a founding member of an Interfaith AIDS Pastoral Support Group.
In 1993, Rabbi Davidson returned to Long Island to become the rabbi at Port Jewish Center in Port Washington where she was active in interfaith programs; contributed articles to publications produced by such groups as the NationalConference for Community and Justice (NCCJ), and allowed her life-long
devotion to the nearby New York Mets to flower.
In 2005 she came to Temple Adath Yeshurun. In addition to her commitments within the Jewish Community, Rabbi Davidson is currently the President of the Greater Manchester Clergy Association, and a lecturer for OLLI, a local organization dedicated to ongoing adult learning. Though living amidst the Red Sox nation, she is still a devoted NY Mets, NY Giants, and NY Jets fan; Rabbi Davidson has however, developed a firm attachment to the Manchester Fisher Cats.  Rabbi can be reached at rabbi@taynh.org

SHIRA NAFSHI, CANTOR
KAREN ROTHSTEIN, ADMINISTRATOR – Email: office@taynh.org
STACY GARNICK, DIRECTOR OF EDUCATION – Email: eddirector@taynh.org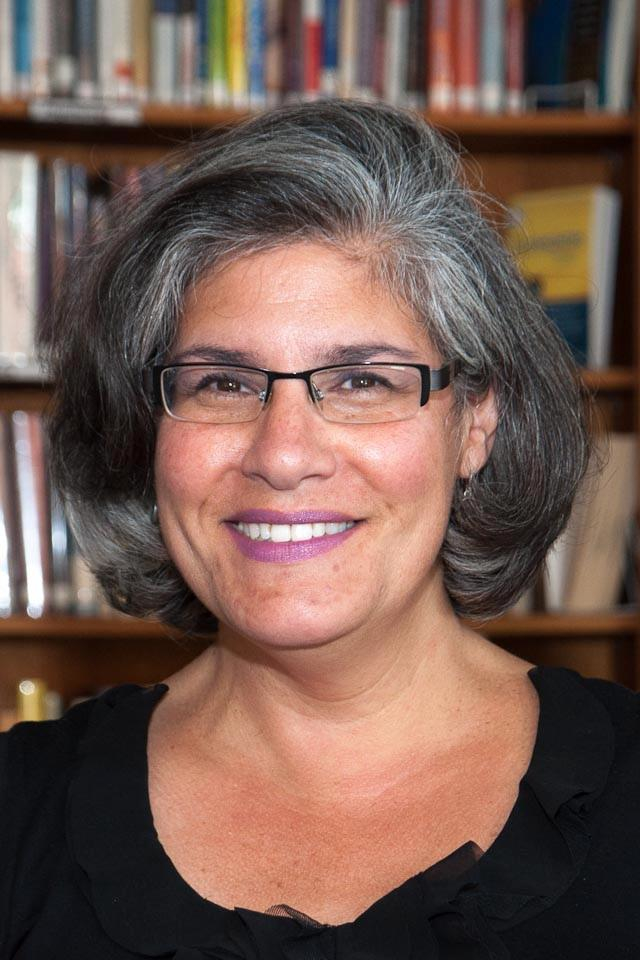 Stacy Garnick is feeling scintillatingly effervescent about her role as Education Director here at Temple Adath Yeshurun, and is looking forward to meeting everyone.
Stacy is a native of Lexington, MA, where at Temple Isaiah, Stacy became a student in their 3 day a week religious school. Stacy credits Temple Isaiah as one of the most significant influences in the formation of her Jewish being. Stacy celebrated all of her Jewish lifecycle events at Temple Isaiah, and in adulthood married her husband, Darren on their bima.
Stacy began her career in Jewish Education early, when at 11 years old she tutored B'nai Mitzvah students. Later in life she became a career Jewish educator in both the informal and formal spheres, including religious schools, Jewish summer camp programs, youth groups, adult education, and more.
Stacy owns a pair of 3D hologram glasses that make candle flames and other points of light appear as though they are streaming Stars of David. Those cardboard glasses pretty much sum up her Jewish education philosophy. She wants people to not only think about Judaism on holidays or as they prepare for becoming a Bar/Bat Mitzvah, but wants them to look at the world everyday through Jewish eyes — constantly thinking how Judaism informs life's daily decisions, to internalize Hillel's Golden Rule, practice Tikkun Olam, and ponder their relationships with God, the world, with each other, and to know that they are the future of Am Yisrael.
ELLEN SCHIAVONI, BOOKKEEPER
---