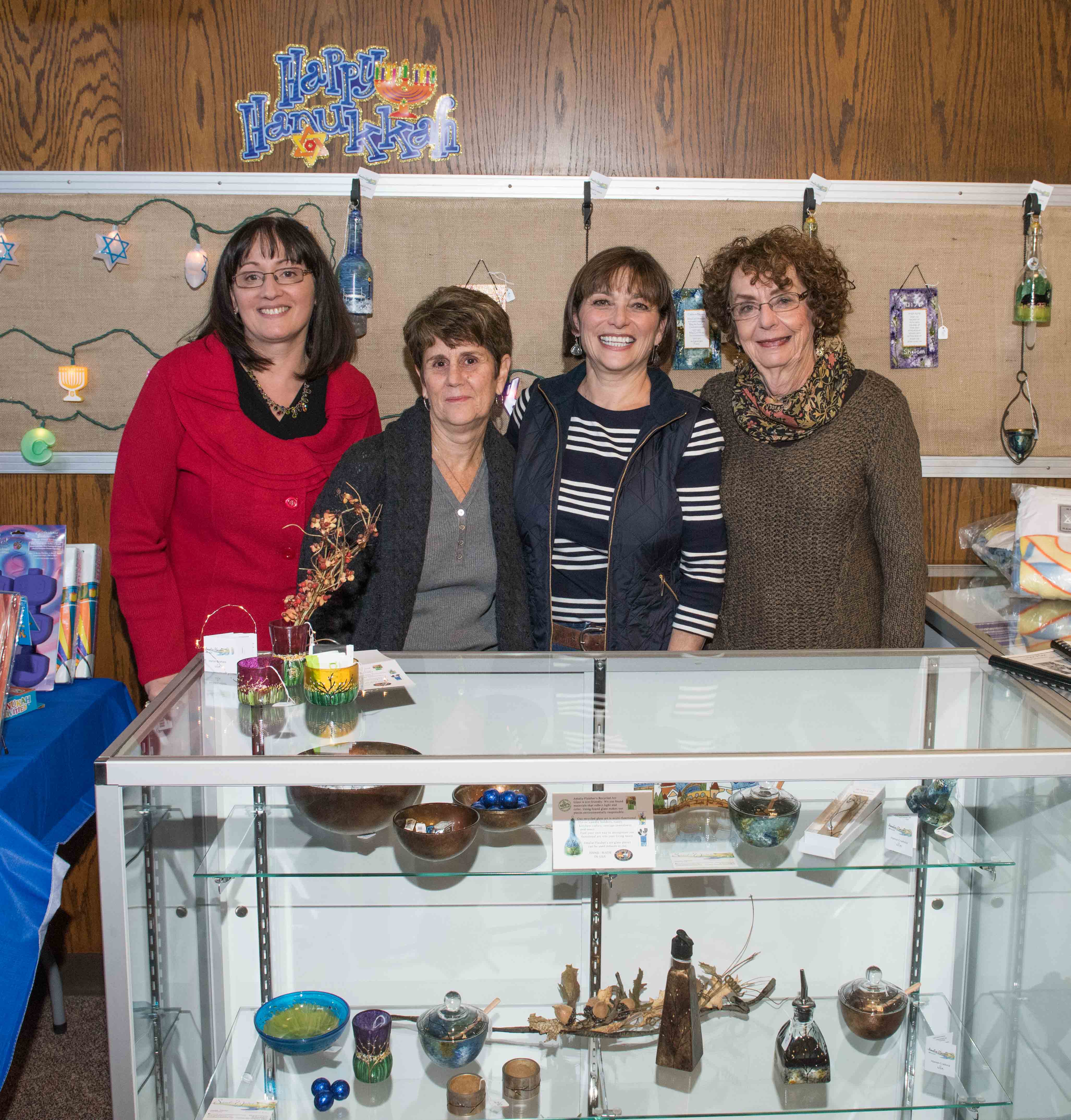 The Sisterhood of Temple Adath Yeshurun has a long history of working with the Temple as one of its auxiliary organizations in order to strengthen and enhance our congregational life. Traditionally we have focused our energy and resources in three areas:
Providing services to enhance our worship such as the flowers for the Bima, onegs, holding the Second Seder, babysitting during services and  sponsoring a Sisterhood Shabbat.
Providing financial support to the Temple through a direct contribution to the operating budget plus special projects.

Providing programming for our members in particular and for the congregation in general.
In the area of programming we have tried to reflect who we are as women of Reform Judaism and strive to present issues that are of particular importance to women. These include Breakfast with the Rabbi and book discussions, as well as special programs.
Our Judaica and Chanukah Shop, open all year, offers cards and gift items as well as crafts made by local Jewish artisans. Our cookbook, published to preserve many of our favorite recipes, remains for sale there. We have an annual Fine Crafts Fair before Chanukah.
Our Sisterhood has been a participant in Women of Faith since its inception. This interfaith group for women provides programs to share religious beliefs, culture and traditions and develop understanding and friendship. Our Neighbors Feeding Neighbors Fund delivers fresh fruits and vegetables to New Horizons whenever a donation is made.
We feel that both of these help with Tikun Olam, and with your help we will continue to grow and evolve, striving to make Temple Adath Yeshurun a place where we come together in friendship to worship and to learn.